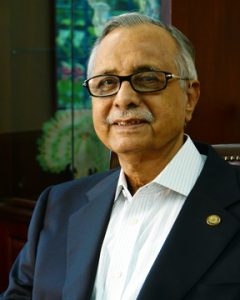 Pralhad P Chhabria – Founder President
An abiding trust in your abilities to perform, a strong determination to never give up, and an unshakable belief in yourself are all you need to conquer the pinnacles of success.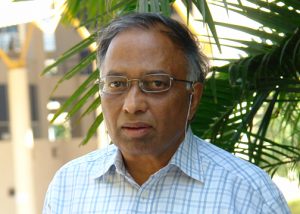 Dr. Vijay P Bhatkar – Chief Mentor
The underpinning mantra of I²IT is 'Innovation and Leadership'. I believe that this mantra will propel India to emerge as a leading nation of the world. When India would be celebrating her centenary of freedom in the year 2047, I do not know whether I would still be there for that day, but I would like our I²IT students to experience that top-of-the-world feeling. Our students should be the architects of the realization of this dream.
Aruna M Katara – President
The Trust / Society through its promoted educational institutions has been imparting quality education to the deserving student community since the last 18+ years and is constantly working  towards growth of literacy in the country. Looking back at this tumultuous but exhilarating journey of  almost two decades, and analysing it in the context of national need, I am more convinced than ever that priorities for our country are Education and Health.
I am grateful that we are one of the providers of these priorities.  Confucius reminded us that the journey of a thousand miles begins with a single step. The tiny steps taken by the Trust / Society over the last 20 years have brought it surprisingly far. Our journey so far has been an adventure in learning and doing. The way forward can only get better. Welcome to the International Institute of Information Technology (I²IT).